Welcome to the Friday Five, the Five pieces of financial information you need to know going into the weekend.
1. Pew Research Center asked American

 parents:

What accomplishments or values are most important for your children as they become adults? Nearly nine in 10 parents named financial security or "jobs or careers [our children] enjoy" as their top value. So why aren't we talking about money again? Read here.
2.

Where in the world are Lauren and Emily?

This week they are off to the Southern C, which is THE resource for the entrepreneurial South. The importance of networking and keeping up your skills (whether you work inside or outside the home) is huge and we will be digging into these concepts more this week so make sure you are following our Instagram stories (plus, it doubles as a pretty fun fashion event which we as financial planners need all the help we can get!) Here's the link.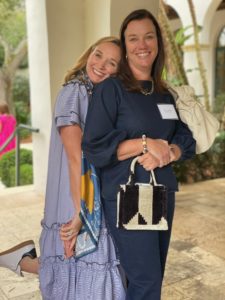 3. Speaking of trends – this week we received over a hundred applications for Wealth Edit membership! We have specifically priced this membership as less than a cute dress for the year or less than two lattes a month. We can't wait for our new applicants to join and I (Lauren) read every application. I love the ones that say you are nearing retirement and know you need to pay more attention or that you are committed to changing habits or that you are just starting your career and want to do things well. Regardless of where you are in your financial journey, we can't wait to meet you along the way. I realize it is taking a while to get through these applications so please feel free to join with this link should you wish to get started today! Join Now.
4.

You will notice that we have added an entire content path for our FRANnies!!!

To kick off this amazing content we wanted to highlight our podcast with Mignon Francois: Listen here.

 
5.

You can tell we have a deep fascination with Chat GPT.

Not because we are big nerds (we are but…) but mainly because when disruptive innovation happens right before our eyes we should pay attention because it will change how we work, live, etc.  Chat GPT just passed an exam at Wharton:

Check it out.
For the first time in history a car company, Tesla, has reduced its prices for its vehicles- we asked ChatGPT how they did this: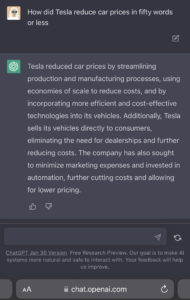 If you like the vibe of the Friday Five, please share it with your friends!
Happy weekend,
Lauren & Emily