Welcome to the Friday Five, the Five pieces of financial information you need to know going into the weekend.
1.

Ladies first?

Not on tax returns! Why DO men's names go first on 88% of joint tax returns filed in the US? Read here.
2. We interrupt our regularly scheduled programming to share that Wealth Edit was in the PRINT version of Southern Living this month! Here is a link.
This was our big audacious goal from the beginning – thank you for continuing to normalize conversations around money. It is a gift. 
3. This Friday, January 27th at 12 PM CT-

join us for the first Wealth Edit popup event of the new year with Toya Boudy!
Wealth Edit members: Toya Boudy is in our Guidebook and one of our favorite friends. She has a new book out, and we can't wait to hear all about it! Join Now!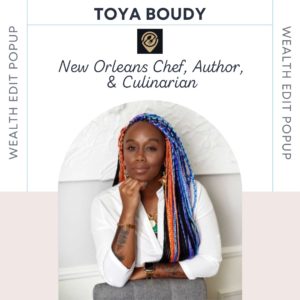 4.

You heard it here first:

We are super into this new podcast that connects music stories and everyday people. The Come Together Podcast launched its first podcast this week so take a listen: Link here.
5.

Trying to catch up on the Tarte Dubai marketing saga?

Chat GPT has got you! Oh and Lauren has thoughts on the conspiracy theory running around TIkTok too: Check it out.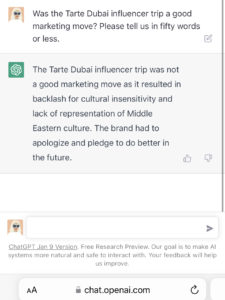 If you like the vibe of the Friday Five, please share with your friends!
Happy weekend,
Lauren & Emily