Welcome to the Friday Five, the five pieces of financial information you need to know going into the weekend.
1. Inflation continues to rise, which means the Fed has some more work to do. Will things ever be less expensive? Here's a great article that shows how much various household items have increased year over year. Read here.
2. There was also a bit of indigestion this week when a WSJ article suggested based on various household items increasing in price, many of them breakfast items, that we should perhaps skip the most important meal of the day. Read here.
3. Members section: here is your carefully curated content we have hand selected for you this week based on your glidepath. It's never too late to join us, and it's now extremely economical: ($15/mo or $150/year).

Here is the content for each glidepath this week:
Not sure of your glidepath? Take our quiz here.
4. Maybe it's just because I live on a farm now and saw my first peony plant emerge (link here) from the ground this week, but the "prepper" movement has me intrigued. In general (and especially with our money) why do people ignore common sense in a crisis? Survival Mom weighs in. Read here. 
5. Chat GPT had some great breakfast suggestions if the price of eggs is weighing us down: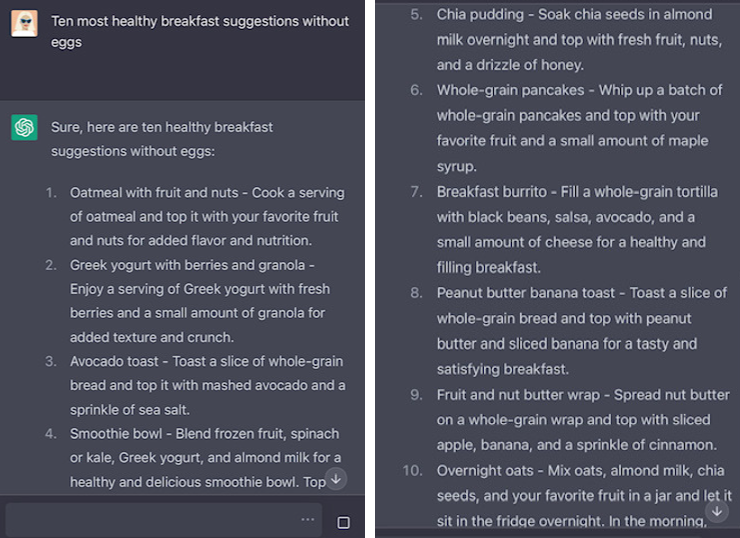 If you like the vibe of the Friday Five, please share with your friends!
Happy weekend,
Lauren & Emily