The Wealth Edit has kicked off its Good with Money Challenge, where, from June 1 to August 15, participants will aim to save $5,000 – and learn useful savings tips in the process. Throughout these 75 days, we're featuring women who are #goodwithmoney – hopefully they'll inspire you through their tips and tricks to realize that you are also good with money and, like the rest of us, getting better every day.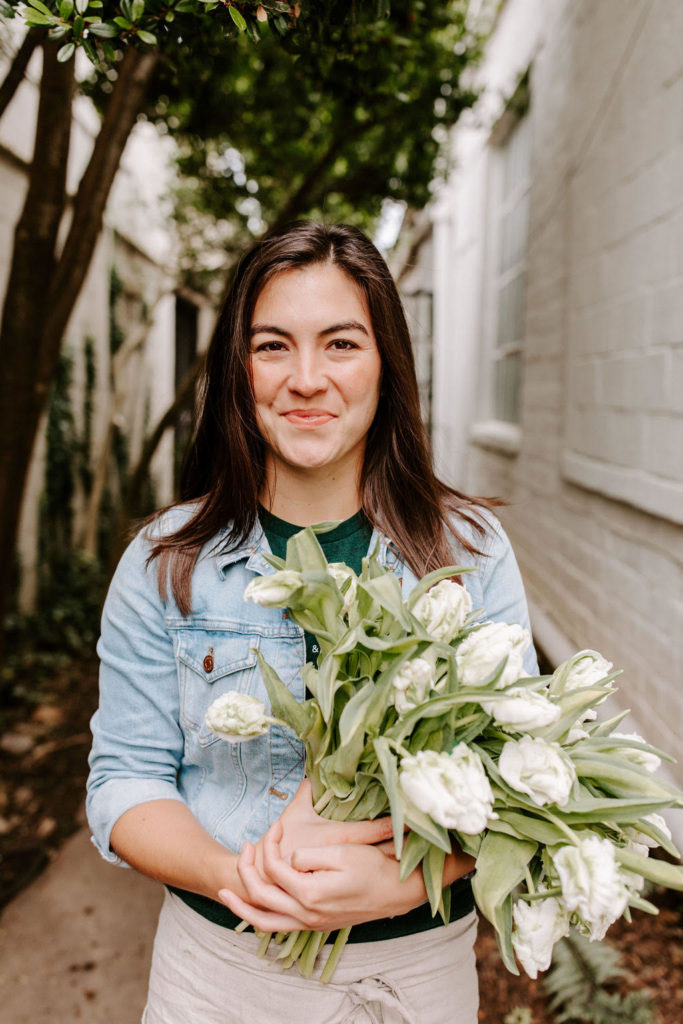 I grew up just outside of Chicago and moved South when I attended Auburn for college for Graphic Design. I moved to Birmingham about six years ago and opened my brick-and-mortar flower shop, Wild Things, in 2018. I live downtown on historic Morris Avenue and work in Homewood everyday with my girls, Maple, an English setter, and Ginny, a German short haired pointer.
My biggest money hack: I love to travel and it's hard to plan travel around expensive flights! I have flights to almost all of my "want-to-visit" destinations tracked on Google. This way, I get an email when flight prices come down and can book a spontaneous trip on the spot at the best price!
Starting a business from scratch and running it is probably the hardest thing I have ever done and will ever do. It is also the most rewarding. There were so many times when I was unsure about what I was doing and needed to remind myself just to keep going. There are still kinks I'm working out almost four years later, but you keep moving – you live and you learn. "Live and learn" has a much deeper meaning to me now. Living comes first, learning comes from living and doing.
When I'm not working, I love to travel, golf, hike with the dogs, and try new recipes at home. I'm happiest when I'm learning something new!
Carolyn Chen